Disk Image Creation and Deployment
You can also clone good system engineering now.
Images enable the standardization of the Windows and software installation of your computers. Corporate identity and policies can be implemented more easily and uniformly. Our images contain up-to-date updates and drivers.
Your IT processes are simplified and no additional manpower is necessary – especially in distributed locations a not to be underestimated advantage.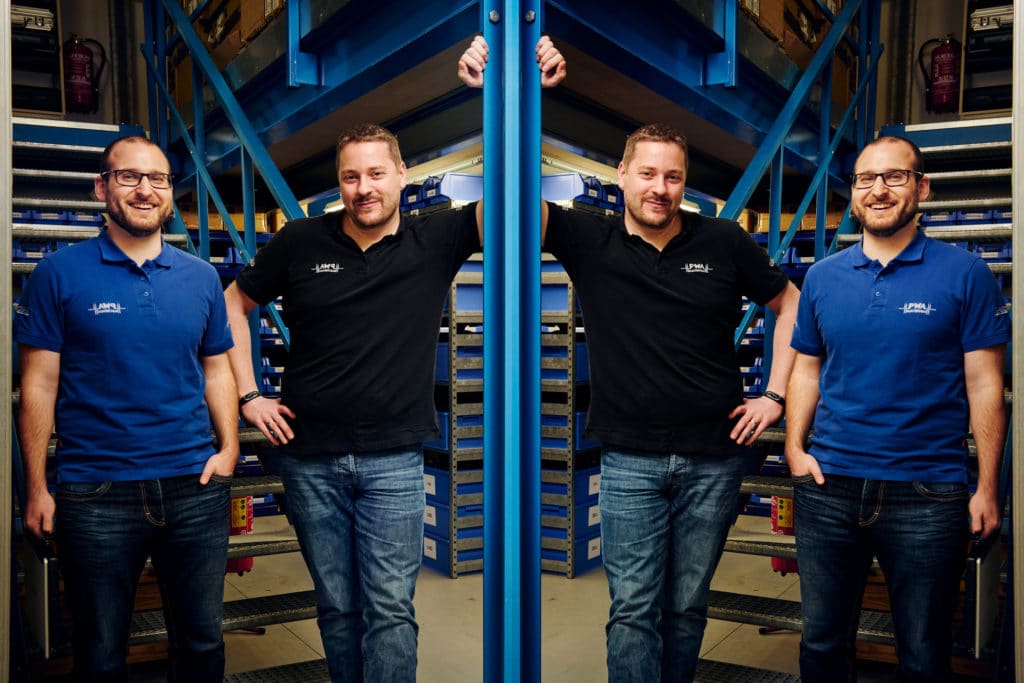 Our system engi­neers: Daniel Vogel and Andreas Mürell
Image consulting for IT projects
Often the custo­mer does not know exactly what is possi­ble at the begin­ning of the project. From the expe­ri­ence with compa­ra­ble projects, in on-site demons­tra­tion appoint­ments and through the targe­ted clari­fi­ca­tion of details in a perso­nal conver­sa­tion, the user story emer­ges. From this we gene­rate a check­list and first prototypes.
The imple­men­ta­tion is usually complete by PWA. We do not build on the manufacturer's image, but use the origi­nal Micro­soft ISO files. When deve­lo­ping the images, there are usually certain key points, such as instal­lers of certain soft­ware, wallpaper, …
After the exami­na­tion by the custo­mer or the IT mana­gers, release and produc­tion take place. We work GIT-based and use struc­tu­red scripts with clean versioning.
One possi­ble alter­na­tive is the provi­sion of the image by the customer.
Quite clearly a question of better image
The nature and extent of the image can vary greatly and are very indi­vi­dual. A typi­cal struc­ture inclu­des but is not limi­ted to:
current Windows version
latest updates and drivers
regio­nal settings
auto­ma­ting opera­ti­ons such as assigning IP addres­ses, crea­ting users or setting up Wi-Fi connections, …
Deployment: One goal, multiple ways.
Our copy­ing station for hard disks and SSDs is an in-house deve­lo­p­ment of Felix Hein and Zoran Bogo­je­vic. The adap­ters allow you to easily insert the origi­nal caddies from the Pana­so­nic devices.
For tablets, the SSD disk is often fixed to the main­board. There­fore, the network is booted here and the image is instal­led by means of a multi­cast network distri­bu­tion system. The last vari­ant is curr­ently a boot­a­ble USB stick – our custo­mers also get it for testing.
After impor­ting the image, the checksum is calcu­la­ted and also ensu­red by means of Windows Defen­der that ever­ything was set up free from errors or malware.
One More Thing
We also offer the crea­tion of one-click bund­les, which we custo­mize to the confi­gu­ra­ti­ons you use. A typi­cal use case is Windows 8 instal­la­tion, which get an update to Windows 10. In addi­tion, there is a possi­ble simpli­fi­ca­tion in the case of recovery.
---
You have questions about our image service?
Please feel free to contact your contact person: