Do you need a hub for different process strands?
Contact us. PWA offers a wide range of logistical solution approaches and linking points.
Our many years of experience in the field of IT management and logistics form the basis for every new project. Together with you we work out the implementation of your special order.
JENNifer böhm, Production area team leader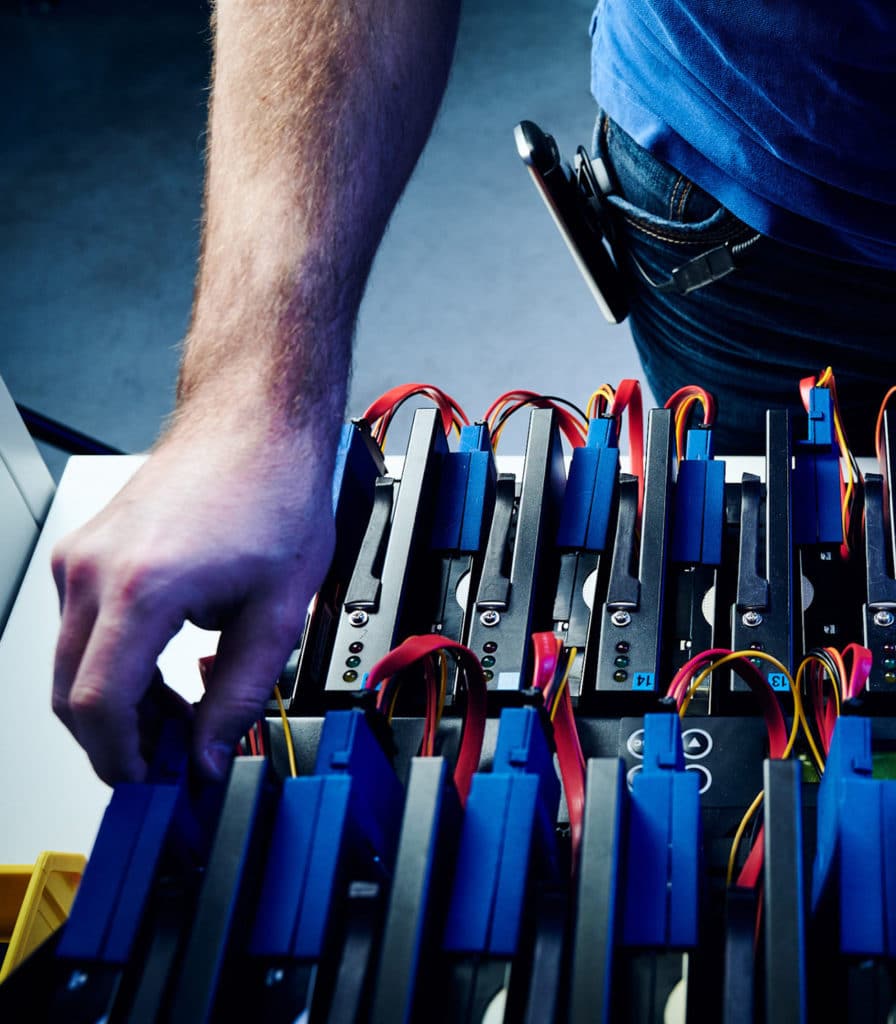 With our 30 years of experience in the field of rugged hardware and numerous successful projects, we have the necessary know-how to offer you individual assembly services.
Whether 1, 10 or 100 units, we offer continuous quality even for larger quantities.
Do you want to change the hardware in your company or do you need to carry out a broad update of the existing Panasonic products?
Benefit from the experience of our project managers in the field of rollout management and approach the tasks with courage.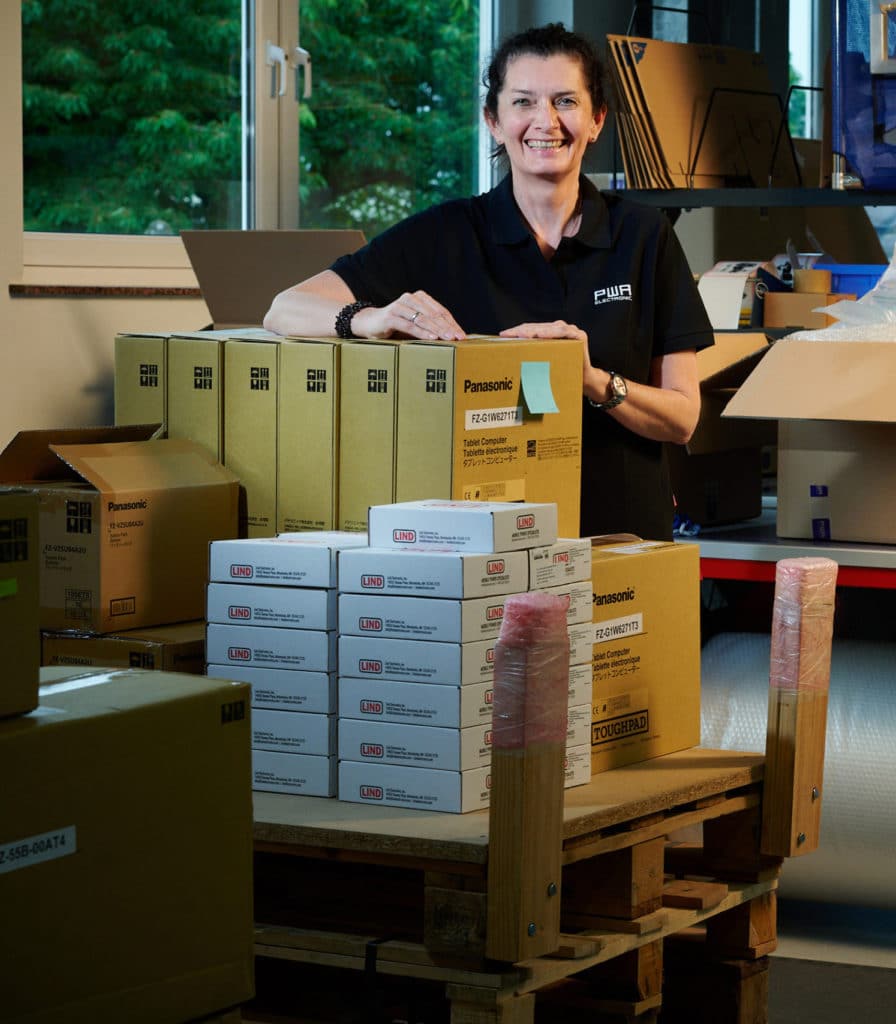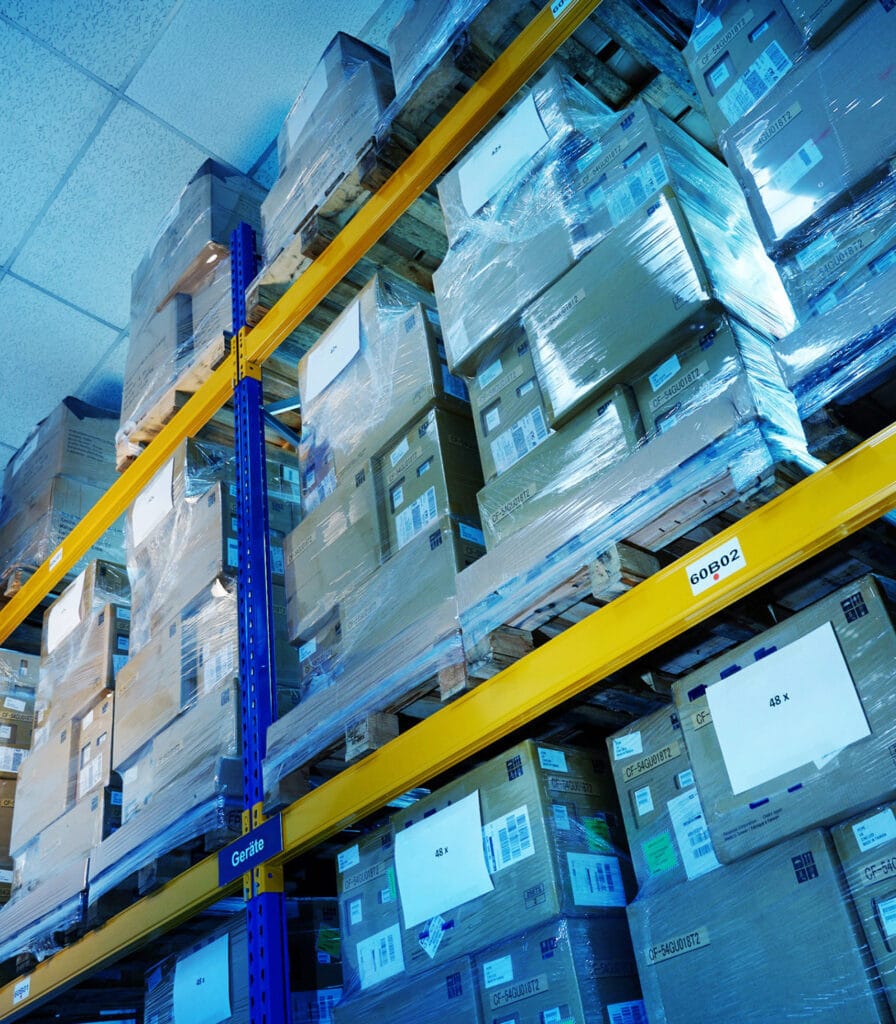 You have a project order and would like to have it processed competently and on time?
We have a large storage capacity which we are happy to make available for your projects. No additional external service providers or storage facilities are required. We ourselves look after the stock and thus ensure fast order processing in PWA quality.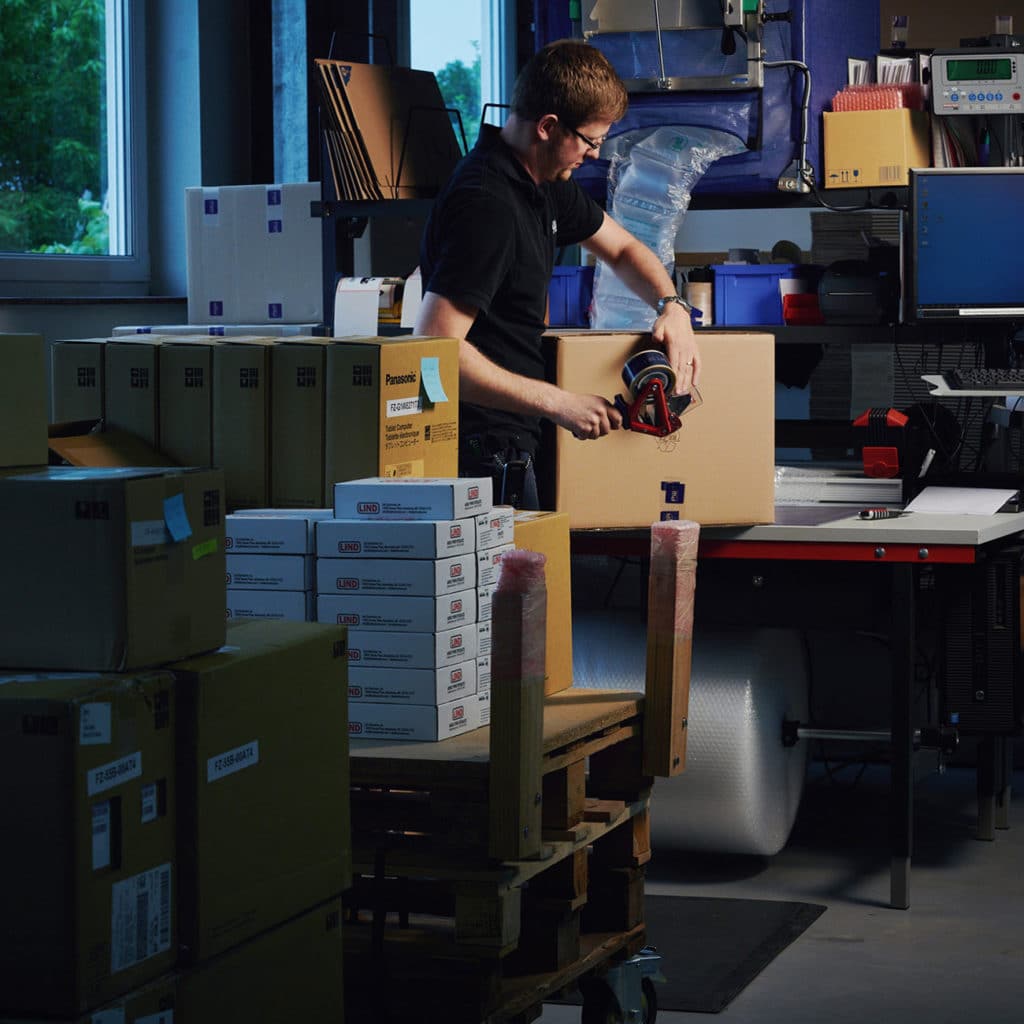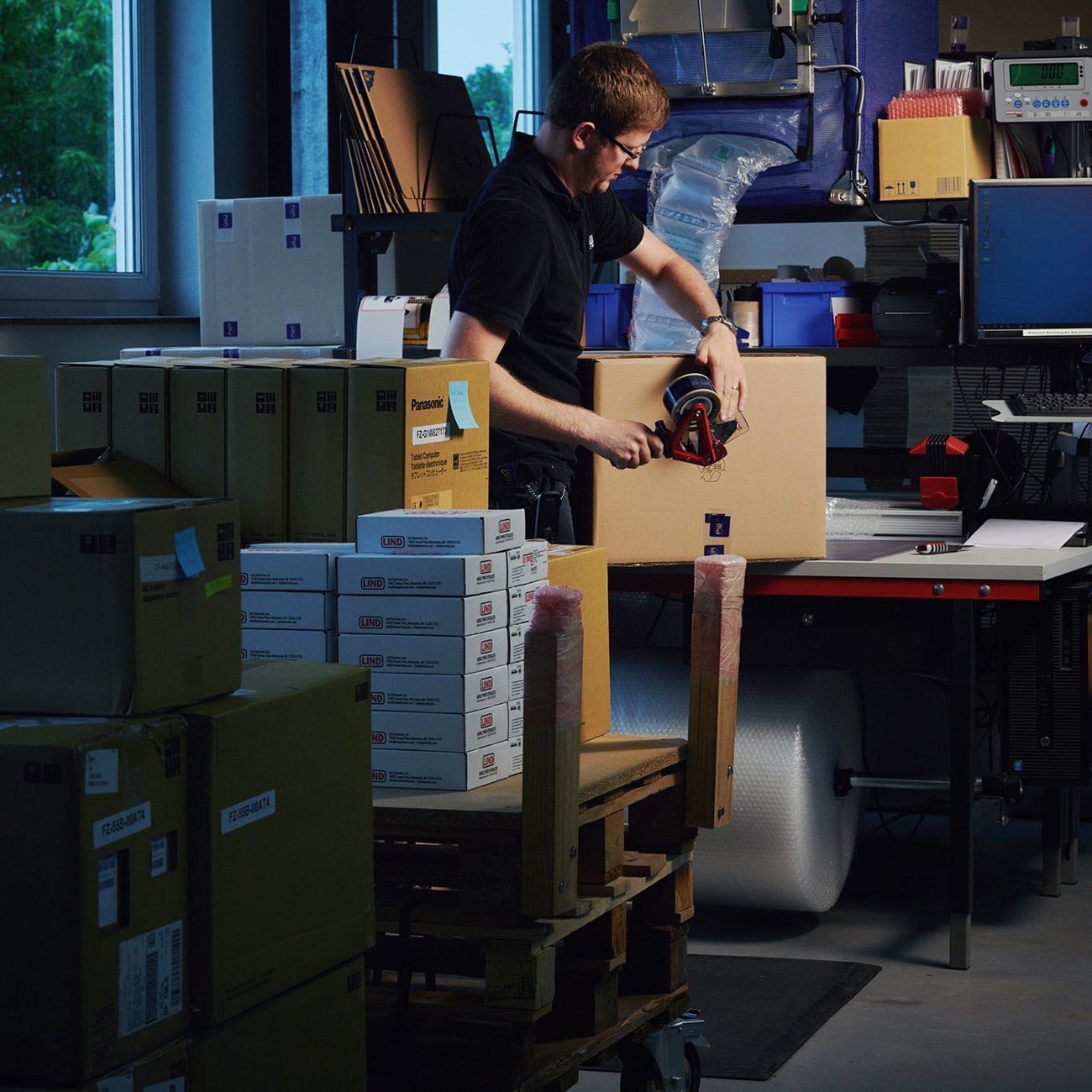 You need to distribute your order to several locations, but you do not have the necessary capacities?
We are happy to take over the distribution in the shipping area for your order and pick it according to your specifications.