Precision Mounting Technologies.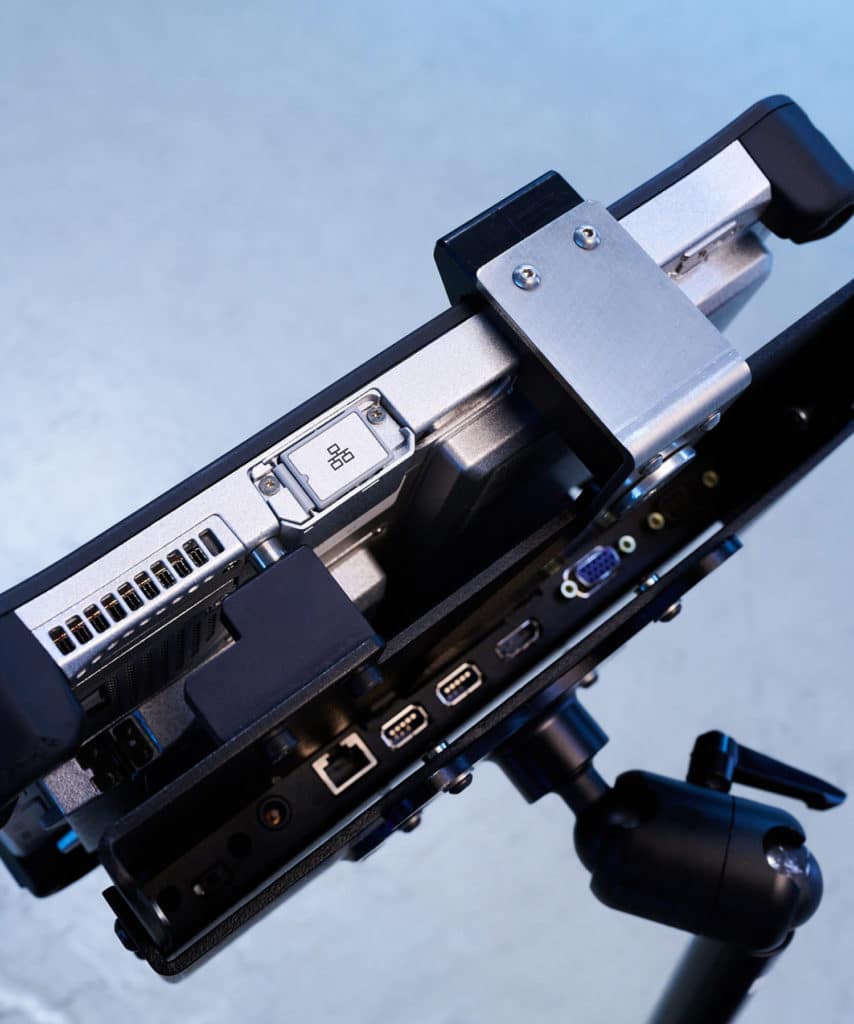 PMT is a leading manufacturer with over 35 years of experience in the design and manufacture of rugged, mobile "floorboard-to-keyboard" in-vehicle mounting solutions.
PMT is a subsidiary of Gamber-Johnson Inc. in Stevens Point, Wisconsin. Together they offer their customers and partners comprehensive services in the areas of design, systems engineering and technical support for in-vehicle assembly.
PMT's extensive experience with computer and automotive OEMs allows it to tailor its solutions to meet the specific needs of the public safety, utility, energy, field service, transportation and government markets.
Production is carried out using the latest CNC machine tools and high quality materials for robust reliability and maximum safety for the end user.
Optimize your mobile workspace by mounting your tablet in PMT's vehicle-specific mounts - for a comfortable viewing height.
Jens Rhein, managing director
Panasonic TOUGHBOOK certified
The development of the docking stations and holders for the TOUGHBOOKS is done in close cooperation with the manufacturer Panasonic. They are tested to the highest standards to ensure that the PMT cradles and docking stations are as rugged as your device.
PMT – Panasonic TOUGHBOOK certified.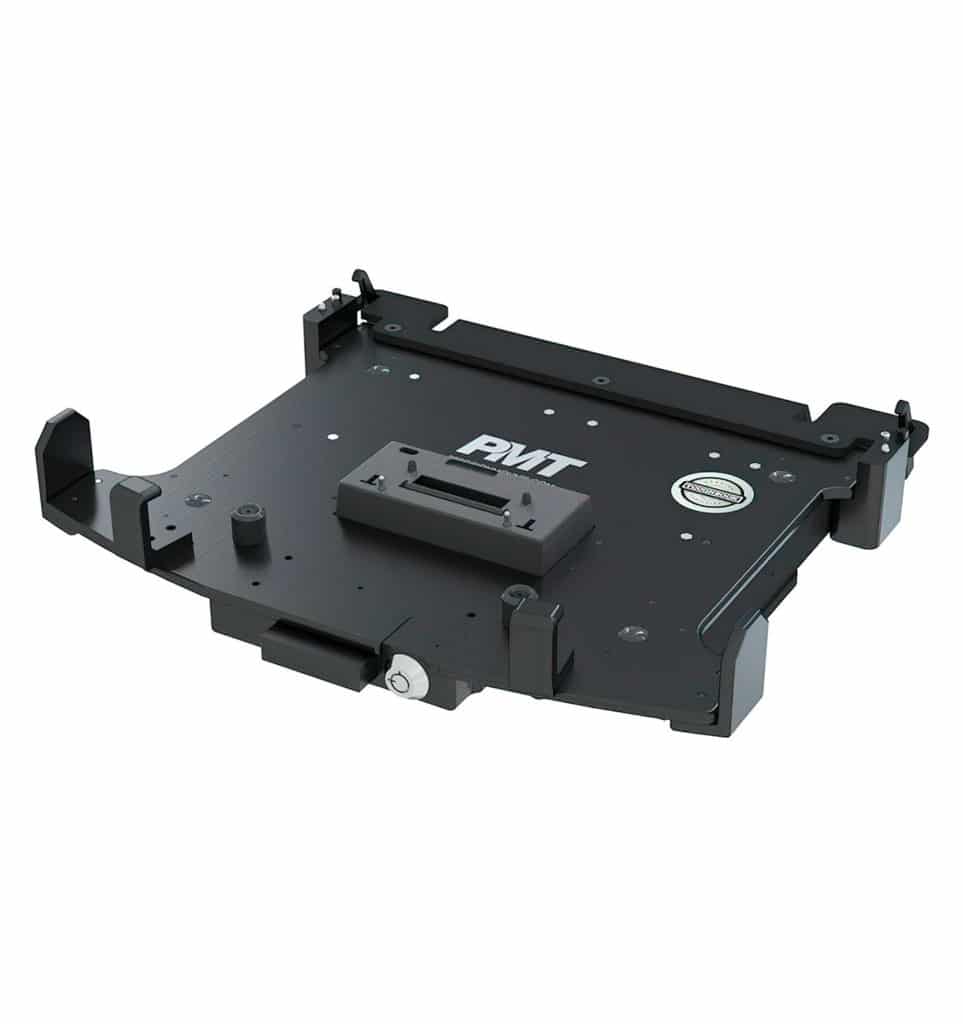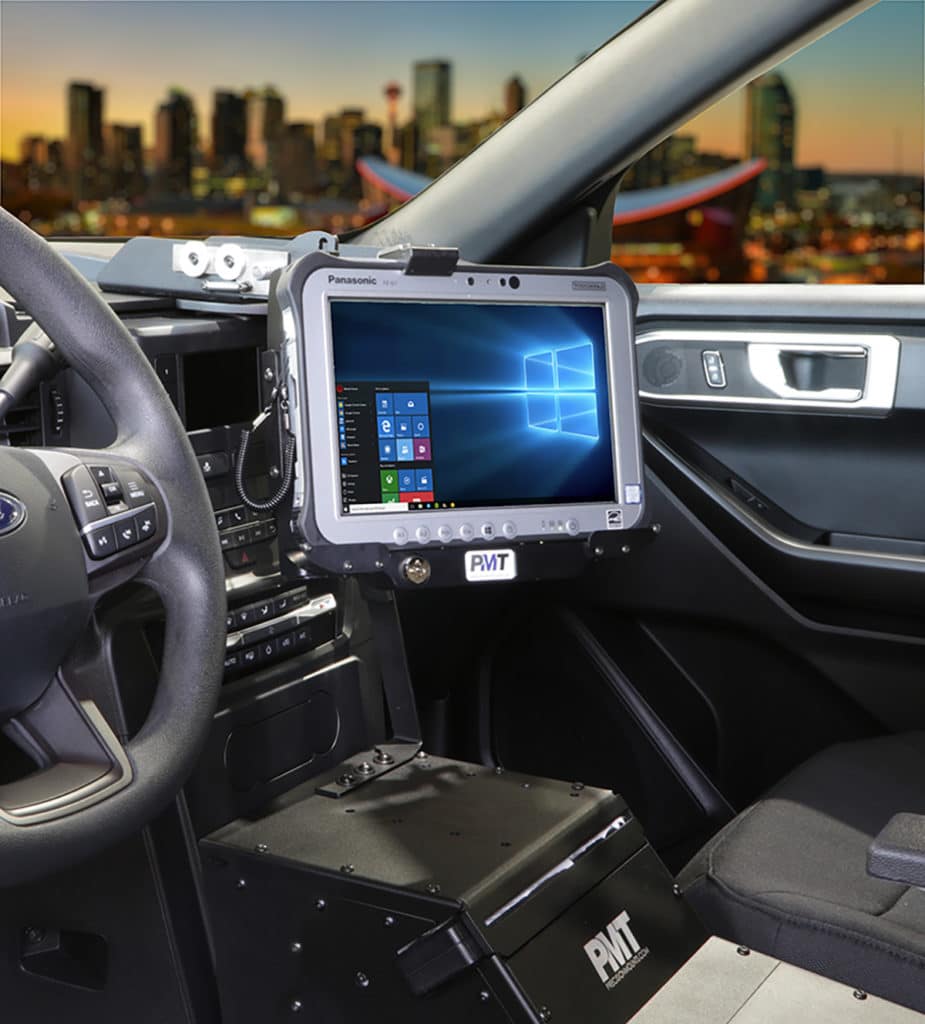 Due to the simple and space-saving installation in the vehicle, the device is firmly and safely installed at the workplace. The device can be operated comfortably in the user area, even with gloves. This increases the efficiency of the user, as well as safety and ergonomics in the workplace.
Your device can be easily charged via the docking station with connection to the on-board voltage (e.g. via a cigarette lighter).
With a range of connectors and optional antenna pass-through, the vehicle mount can optionally support the device in using LTE, GPS and/or WLAN, even in remote areas.