Suppliers and Partners
Our requi­re­ments for suppliers and products are the same as our custo­mers for our solu­ti­ons: high perfor­mance and relia­bi­lity, excel­lent quality, good service and flexi­bi­lity. We pay atten­tion to long-term product avai­la­bi­lity, short deli­very times and willing­ness to perform.
---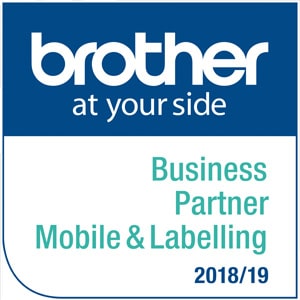 Brother's mobile printing solutions have been developed to meet the needs of different industries and applications to increase local efficiency.

Gamber-Johnson has been in business since 1954. The company develops and manufactures housings for electronic components. In 1980, Gamber-Johnson began developing and manufacturing mounting hardware for the safe and secure mounting of electronic devices within vehicles. Today, Gamber-Johnson is the manufacturer of high quality vehicle laptop mounts in the European and US markets.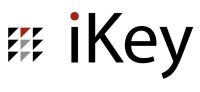 iKey is a family-owned company that has been perfecting the design and manufacture of high quality keyboards for more than 25 years. Today, our partner's robust products are used everywhere - in the presidential aircraft Air Force One, police and military, oil and gas, or hospitals.

Established in 1984, Lind has become a leading provider of rugged mobile power solutions to industry's such as military, public safety, emergency services, utilities, automotive and warehousing. Lind's broad portfolio of mobile power solutions includes rugged DC/DC adapters (Standard, Isolated and MIL-Standard), AC/DC and DC/DC combo adapters, shut down timers and battery chargers.
Havis manufactures mobile office solutions for security forces, maintenance teams, military and government deployments or transportation companies.

PMT offers comprehensive vehicle assembly design, system engineering and technical support to customers and partners. The assembly know-how and industry experience with computers and automotive manufacturers enable the company to tailor solutions to the specific needs of public safety, utilities, energy, field service, transportation and government markets.

HHK Datentechnik GmbH is one of the leading software and solution providers in the field of surveying and geoinformation. The extensive product portfolio of CAD, surveying and office organization software and graphic field books make HHK a reliable partner for surveying and engineering offices, surveying and cadastral offices, energy suppliers and municipalities.

As entrepreneurs and technology and surveying specialist, frox develops business solutions that combine the three cornerstones of business success: business, technology and communication design.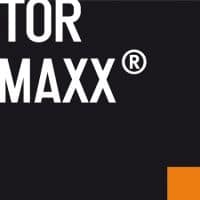 Tormaxx GmbH is a manufacturer of vehicle mounts and mounting systems for IT technology in vehicles. Tormaxx GmbH has significantly influenced the safety of vehicle mounts in Europe with its products.
In the years 2000 to 2002, the possibilities of mobile applications for utilities, ie the computer-aided work tools, were created by mobile computers, which at that time were very powerful notebooks. However, these computers have sometimes weighed up to 4 or 5 kilograms.
Tormaxx GmbH, under the leadership of CEO Hubert Koch, invested early and a great deal in crash test trials and test equipment; so the development of safe vehicle internals was possible.
Due to the long-term cooperation of Tormaxx CEO Hubert Koch in safety committees of the Federal Ministry of Transport, the European and German working group HMI as well as in the Nomadic Device Forum, test grants were created, not least because of this intensive cooperation, which today form the basis for the legal regulations and BG regulations which determine the safety installation of IT accessories in vehicles.

Panasonic
With the Toughbook and Toughpad products Panasonic Computer Product Solutions is market leader in the field of robust notebooks, convertibles and tablets. The tablet portfolio with devices ranging from 5" to 20" provides interesting, reliable solutions that are truly mobile.
PWA is Panasonic's only computer service partner in Germany and Austria, enabling its customers and Panasonic's customers to receive the best possible service support.