PWA Electronic stands for tailor-made solutions for every customer requirement and every project requirement. With our new configurator, you can easily customize your Panasonic TOUGHBOOK and request it online without any obligation.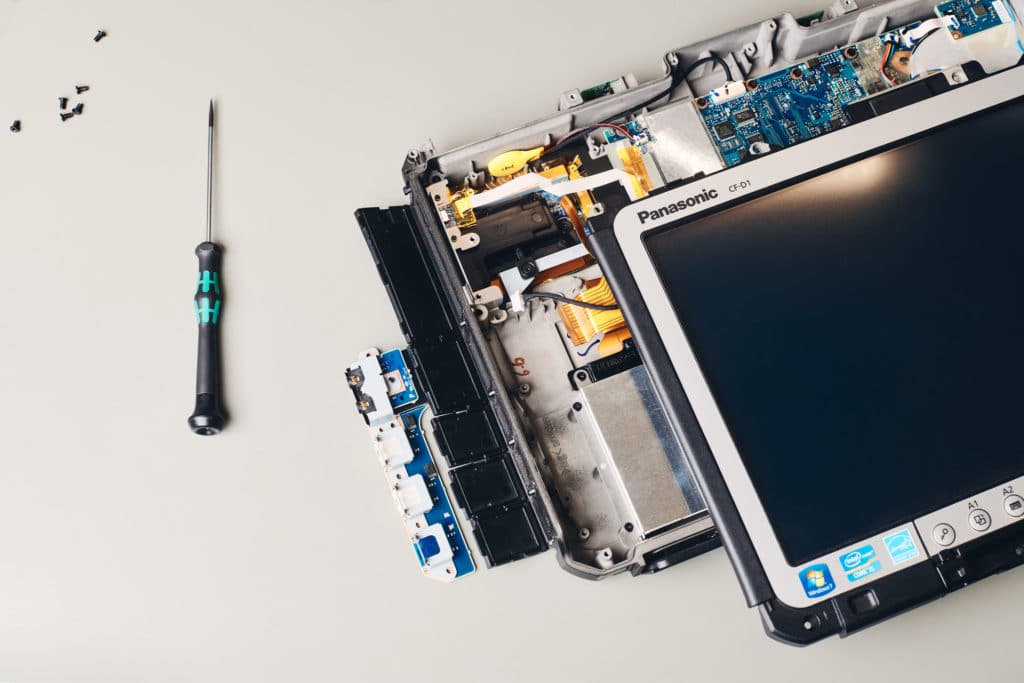 We at PWA know how important it is for you to have the right hard­ware to ensure smooth and effi­ci­ent opera­tion. With a variety of confi­gu­ra­tion opti­ons, you get exactly the solu­tion you need. Our highly quali­fied and certi­fied tech­ni­ci­ans ensure fast avai­la­bi­lity at the best price / perfor­mance ratio — of course with full warranty coverage, thanks to our certi­fi­ca­tion as a Pana­so­nic Premier Part­ner and Autho­ri­zed Service Partner.
Most custo­miz­a­ti­ons are already avail­able from one device, some special exten­sion on a project basis. In any case, the high basic avai­la­bi­lity of devices and compon­ents in PWA allows a much faster deli­very time than would other­wise be possi­ble with other channels.

Online configurators
At the moment you can confi­gure the following devices online:
Pana­so­nic TOUGHBOOK 55
Pana­so­nic TOUGHBOOK 54
Pana­so­nic TOUGHBOOK 33
Pana­so­nic TOUGHBOOK 20
Pana­so­nic TOUGHBOOK XZ6
Pana­so­nic TOUGHBOOK D1
Pana­so­nic TOUGHBOOK G1
Pana­so­nic TOUGHBOOK M1
We appreciate your feedback and suggestions about the product configurator. Please contact us – of course also for all other questions around resistant and fully robust IT equipment and outdoor solutions!