The rugged Panasonic Toughpad FZ-M1 tablet with Intel RealSense 3D camera is ideal for precise 3D measurements. This opens up new opportunities for a variety of applications and industries.
The robust and fully rugge­di­zed Pana­so­nic Tough­pad FZ-M1 tablet is now also avail­able with an inte­gra­ted Intel Real­Sense 3D camera. The device is there­fore perfect for the mobile measu­re­ment and proces­sing of 3D data. The new solu­tion is suita­ble for a variety of indus­tries and appli­ca­tion scen­a­rios: storage space opti­miz­a­tion, factory and plant main­ten­ance, wound moni­to­ring in health­care, photo­gra­phic evidence of police crime scenes and docu­men­ta­tion of insurance claims are just some of the options.
The handy 7 "Pana­so­nic FZ-M1 with Intel Real­Sense D410 camera is a rugged Windows-based tablet that allows field staff to take accu­rate 3D measu­re­ments and process the images in other busi­ness appli­ca­ti­ons Intel Real­Sense Vision Proces­sor D4 and D410 Depth Module are used.
Robust Multi-Talent
The solu­tion is already being used world­wide by medi­cal profes­sio­nals to measure and moni­tor the healing of wounds or ulcers, e.g. caused by bed rest (decu­bi­tus) used. With the 3D camera and a special appli­ca­tion you can quickly perform 3D wound record­ings and measu­re­ments. This approach is much faster and more accu­rate than tradi­tio­nal methods and can also be done by a wider range of health­care profes­sio­nals. An accu­rate image docu­men­ta­tion of the wound history is anot­her advan­tage of the new Pana­so­nic solution.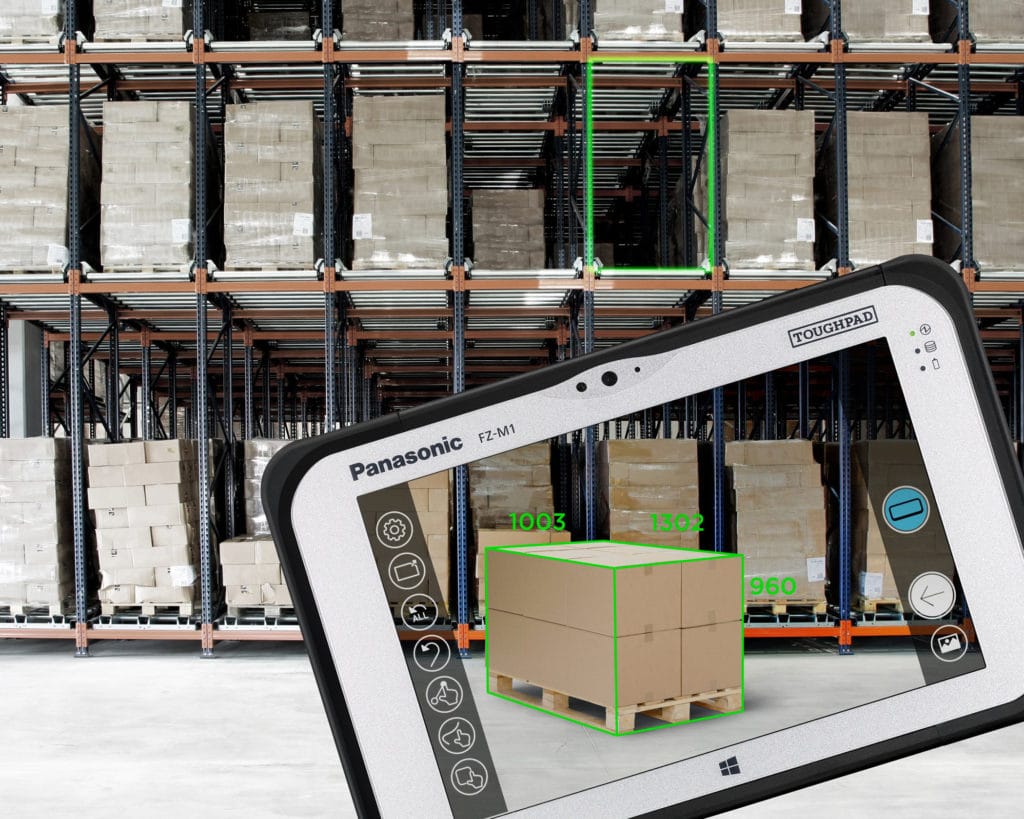 Lager­platz-Opti­mie­rung in der Logistik
In asset manage­ment and main­ten­ance, the FZ-M1 tablet with Intel Real­Sense 3D camera is predesti­ned for fast and accu­rate photos, for example, to measure cracks in brid­ges or buil­dings without having to climb ladders. The solu­tion can also create photos of complex assets such as pipe­lines that can be commen­ted on for main­ten­ance reports and repairs.
In the field of logistics, the solu­tion can be used for fast and accu­rate measu­re­ment of freight. This data enab­les the opti­miz­a­tion of storage space and vehi­cle load.
In law enfor­ce­ment and the insurance indus­try, the FZ-M1 with Intel Real­Sense 3D camera is ideal for accu­rate crime scene record­ing and docu­men­ta­tion of car acci­dents for analy­sis and claims handling.
Third Eye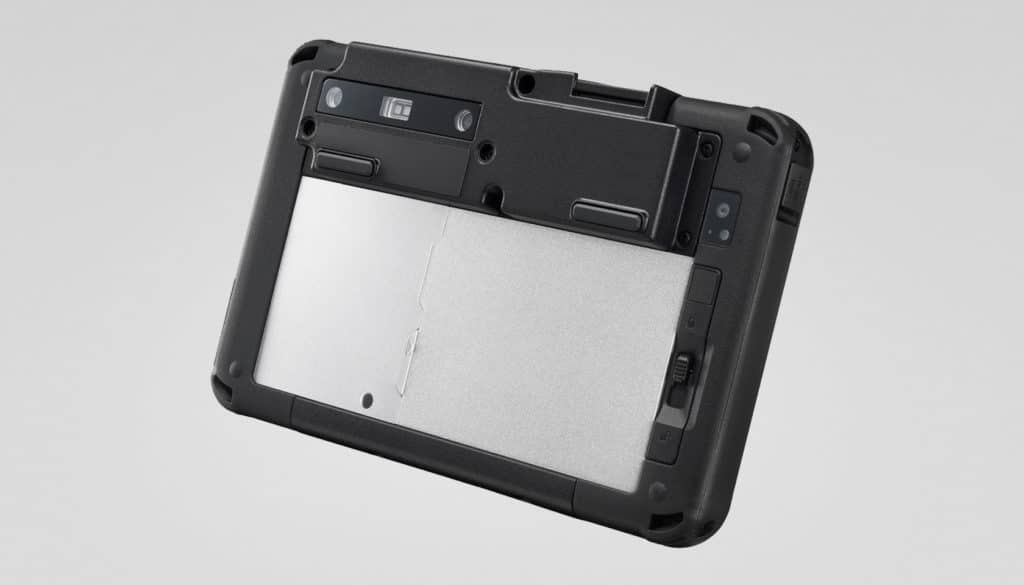 Perfectly inte­gra­ted 3D-solu­tion from Intel
Depen­ding on the reso­lu­tion and envi­ron­men­tal condi­ti­ons, the Intel Real­Sense camera has a working area of 16 cm to 10 m. It is suita­ble for outdoor use and has an image reso­lu­tion of 1280x720. Thanks to its modu­lar design, the tablet can also be adap­ted to the speci­fic needs of diffe­rent compa­nies. Barcode scan­ner, ther­mal imaging camera, LAN, robust LAN, serial port and USB 2.0 are avail­able for this purpose.
The Pana­so­nic TOUGHPAD FZ-M1 offers power­ful compu­ting power and multi­tas­king capa­bi­li­ties with the Windows 10 Pro opera­ting system and 6th genera­tion Intel Core proces­sor. Field staff bene­fit from a battery life of 9 hours with 20-hour option and hot-swap battery repla­ce­ment func­tion. The sunlight-ready display can be opera­ted with a pen, touch screen and even with gloves. With its rugged, fanless design and fully rugge­di­zed protec­tion level, the unit can with­stand drops from heights of up to 180 cm, is IP65 certi­fied, yet compact and lightweight.
The Panasonic Toughad FZ-M1 RealSense solution is already available and available from € 2.044, — (plus VAT) in the FZ-M1 standard.