Forestry in Rough Terrain
With innovative machines, Konrad Forsttechnik offers effective and practice-oriented system solutions for timber harvesting on steep slopes and rough terrain. The products of the Austrian Global Player are in use worldwide.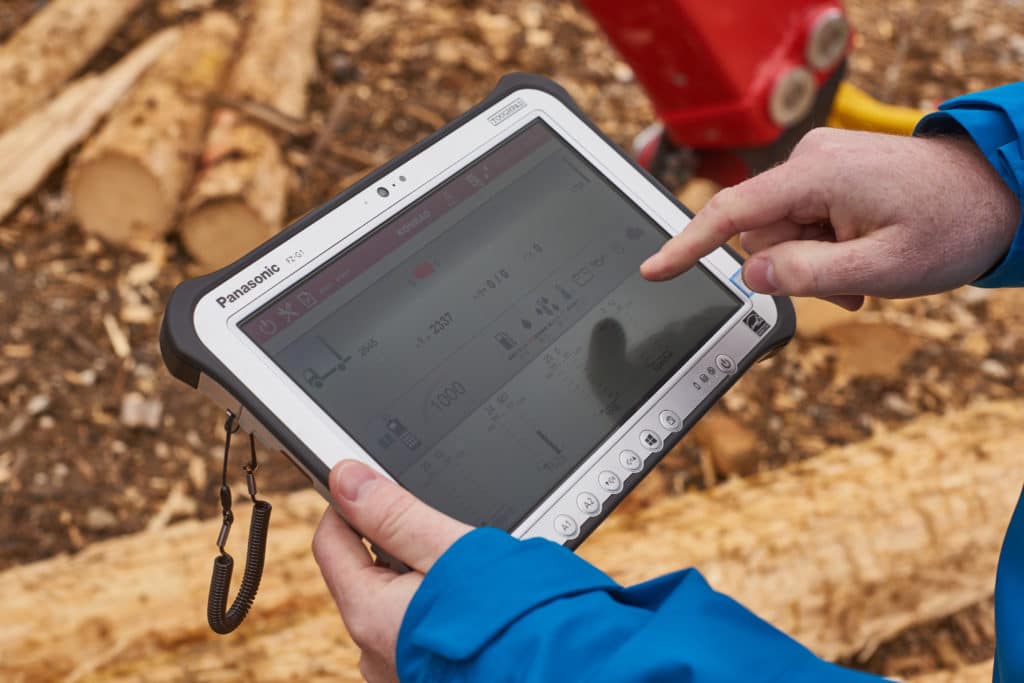 The highest prio­rity is placed not only on opti­mal product solu­ti­ons, but also on the compre­hen­sive custo­mer service.
High demands on man and machine
The harves­ter High­lan­der by Konrad Forst­tech­nik, which appears in full yellow and red, is not only an impres­sive appearance, but also an extre­mely power­ful and flexi­ble high-tech machine from Austria. Thanks to its special stee­ring system, it moves in the normal range with excep­tio­nal maneu­vera­bi­lity, but also on steep and extre­mely rough terrain the High­lan­der achie­ves an enor­mous cross-coun­try mobi­lity through synchro­nous walking and driving movements.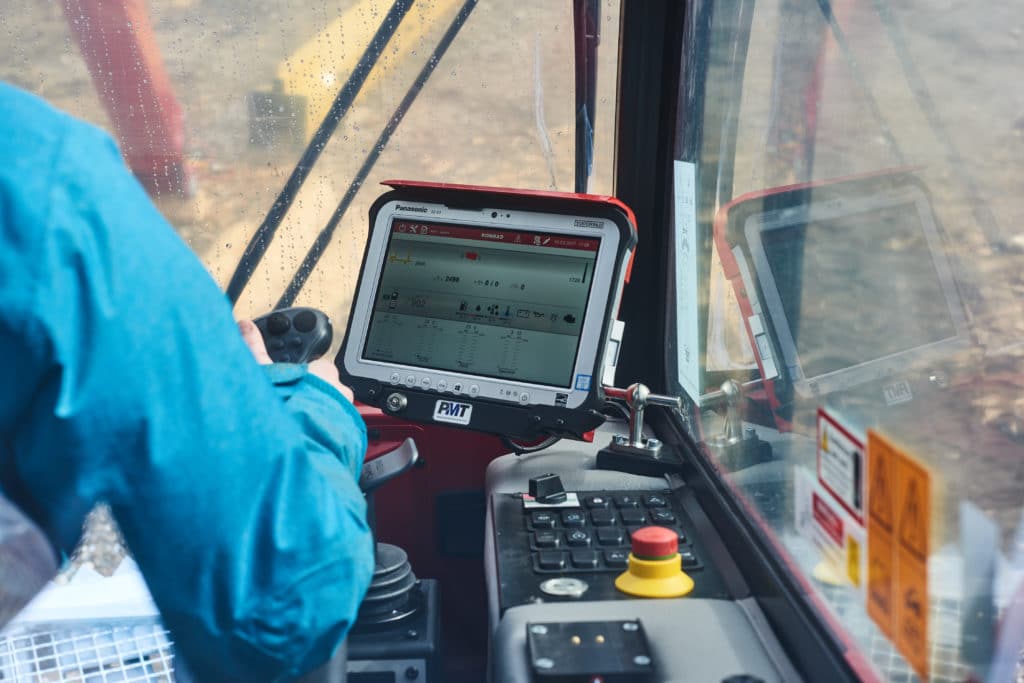 The complex tech­no­logy is opera­ted by Pana­so­nic Tough­pad. The specially deve­lo­ped soft­ware by Konrad is in no way infe­rior to the mecha­ni­cal engi­nee­ring hard­ware. The clear, clear and tidy user inter­face is easy to under­stand and use.
Wood chips, dust, mois­ture and vibra­ti­ons make fores­try work for man and machine a tough chal­lenge. For this reason, it was soon clear after the first steps that service and deli­very capa­city had to meet very high standards.
Reliable supplement in all situations:
The Panasonic Toughbook devices
The machi­nes from Konrad Forst­tech­nik are used in all weathers, some­ti­mes even in adverse envi­ron­men­tal condi­ti­ons. There­fore, the decision was made on the dura­ble Pana­so­nic devices from PWA. Konrad and its custo­mers appre­ciate the relia­bi­lity and robust­ness of the devices, which are not only impact-resistant, water­proof and dust-proof, but are also easy to read in daylight thanks to their outdoor displays and are there­fore an inte­gral part of safety. Thanks to the matching vehi­cle adap­ter, the tablet can be safely held in the fores­try imple­ment, but with the inte­gra­ted handle also in the lunge, safely and precisely controlled.
---
Eingesetzte Geräte
---
Projekt-Ansprechpartner
Michael Schönberger-Abraham