Safety information to prevent spontaneous self-ignition of the battery in the Panasonic Toughbook models CF-AX, CF-C2 and CF-SX
Pana­so­nic is curr­ently deve­lo­ping soft­ware that can be down­loa­ded direc­tly to your device to diagnose and moni­tor battery health. This is to avoid the risk of a possi­ble spon­ta­ne­ous igni­tion of the battery. The soft­ware is expec­ted to be avail­able by the end of May 2018.
Please note that Pana­so­nic does not replace the batte­ries of the above models. Until the soft­ware is avail­able, you should tempora­rily enable load control to reduce the risk of an inci­dent.
The charge control limits the charge capa­city to 80% in order to avoid an increase of the inter­nal pres­sure and thus to reduce the acci­dent risk. It corre­sponds to the Economy (Eco) / High Tempe­ra­ture mode found in PC settings. When the charge control is activa­ted, the battery life is redu­ced to 80%.
Affected Products
Please check the list below to see if your device belongs to the affec­ted products. If this is the case, we ask you to activate the loading control as soon as possi­ble:
CF-AX2/AX3 series
CF-C2 series
CF-SX series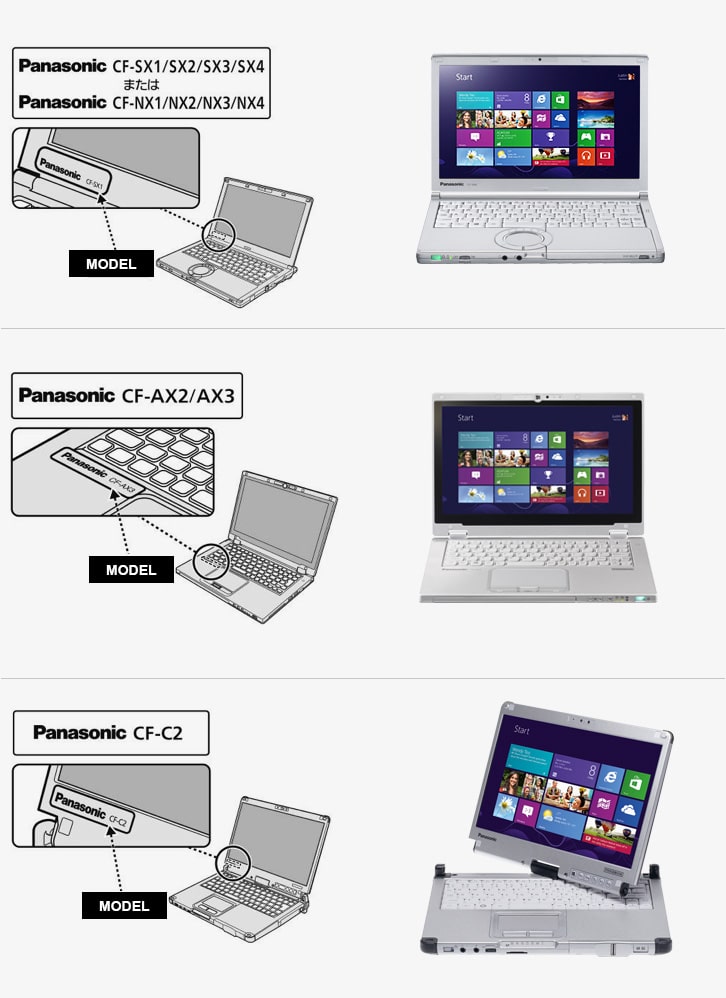 Necessary Steps
If your device is among the affected models, we request that you immediately take the following steps:
Step 1:
Reduce the risk of acci­dent by activat­ing the charge control until the soft­ware for battery diagno­sis and control is avail­able.
Step 2:
If you have purcha­sed Pana­so­nic CF-AX, CF-SX and CF-C2 series units in the European Econo­mic Area (EEA), please contact us imme­dia­tely to receive the new charge control: .
Step 3:
As soon as the soft­ware for battery diagno­sis / control is comple­ted and avail­able at the end of May, you will receive a down­load and instal­la­tion guide.
We since­rely apolo­gize for the incon­ve­ni­ence caused by this commu­ni­ca­tion. Pana­so­nic is commit­ted to deli­vering the highest quality products and outstan­ding custo­mer service.
Thank you for your understanding and your cooperation!