Sygic joins Panasonic's Independent Software Vendor Program to provide mobile navigation solutions in the rugged Panasonic Toughbook notebooks as well as Toughpad tablets and handhelds.
Sygic navi­ga­tion, mapping and routing solu­ti­ons are desi­gned speci­fi­cally for the trans­por­ta­tion and logistics indus­tries, mobile workers and emer­gency services , Sygic is already being used by over 2,000 vehi­cle fleets and milli­ons of profes­sio­nal drivers around the world.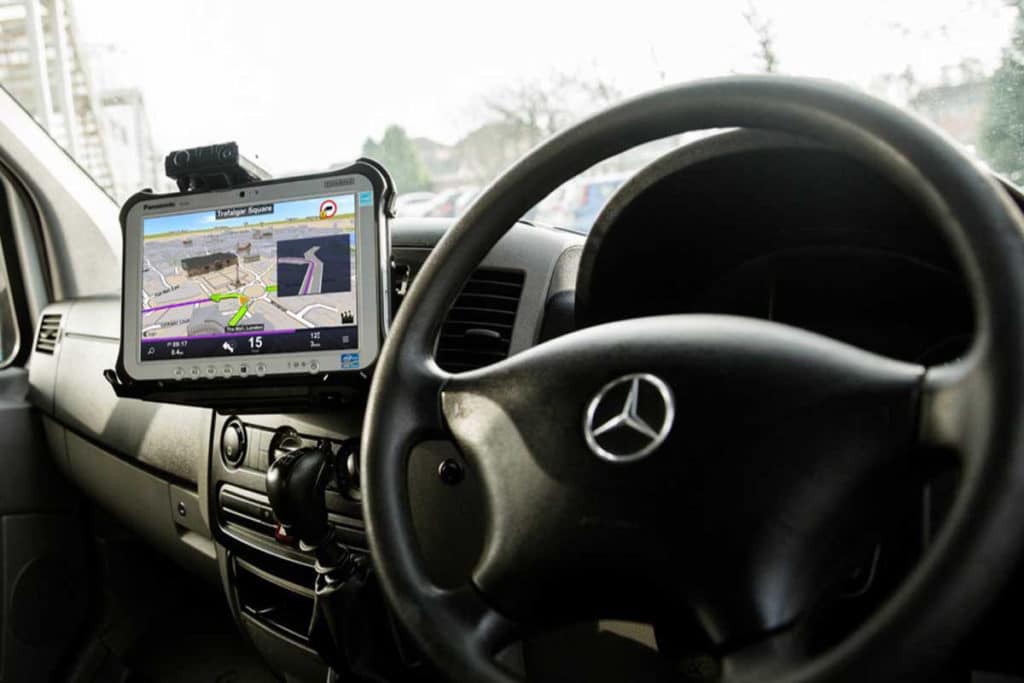 Sygic Profes­sio­nal Navi­ga­tion with its own Soft­ware Deve­lo­p­ment Kit (SDK) easily inte­gra­tes with fleet and work­force manage­ment systems and apps. As one of the most flexi­ble navi­ga­tion systems for fleets, it supports all leading opera­ting systems. Sygic Fleet Navi­ga­tion provi­des the latest maps showing truck and hazar­dous goods restric­tions from well-known global and local map services in more than 40 languages. Maps for almost all coun­tries in the world are avail­able. The maps are loaded on the device, so that the navi­ga­tion works even in bad Inter­net connec­tion or offline.
Sygic also offers Online Maps API, Geoco­ding & amp; Search and routing and opti­miz­a­tion APIs for fleet plan­ning and opti­miz­a­tion solu­ti­ons. The commer­cial routing and opti­miz­a­tion algo­rithm for trucks, rescue services and company cars is easy to inte­grate and has excel­lent support. Used by more than a million profes­sio­nal drivers world­wide, its single loca­tion for all map and routing data on the Web and on mobile devices ensu­res that the routes plan­ned in the office are opera­ted exactly the same way.
Panasonic's ISV Part­ner Program combi­nes the best mobile busi­ness soft­ware solu­ti­ons with Panasonic's market leading rugged mobile devices. It provi­des custo­mers with profes­sio­nal solu­ti­ons that have been deve­lo­ped and care­fully tested to improve the perfor­mance and produc­ti­vity of mobile workers.