The appealingly designed yet durable 5 "Android device Panasonic FZ-T1 is the ideal all-rounder for mobile workers in many different sectors and industries, including retail and hospitality, manufacturing, transportation and logistics.
It combi­nes the advan­ta­ges of hand­held and smart­phone in a single, robust device: tele­phone func­tion, mobile access to the Inter­net, inte­gra­ted barcode scan­ner and a wide range of access­ories right from the market. At the begin­ning of 2019, the FZ-T1 will also be avail­able with auto-range barcode scanners.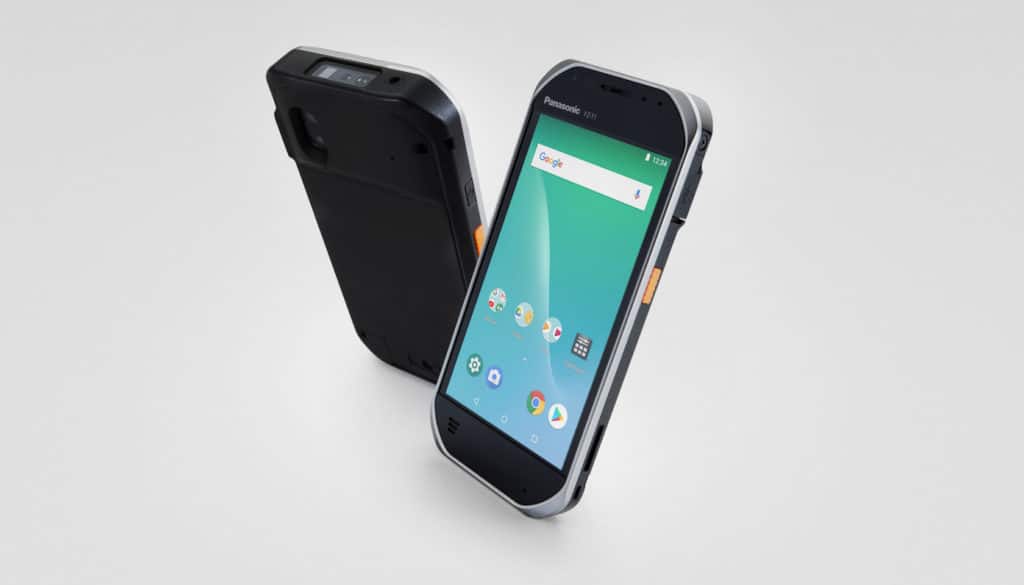 Slim and Light-weight
The 240g light FZ-T1 is certi­fied to MIL-STD-810G and survi­ves falls from up to 1.5m in height. In addi­tion, it is dust­proof and water­proof accord­ing to IP68 and remains reli­able even at tempe­ra­tures from ‑10 to +50 ° C. The sunlight-ready 5″ display features 10-finger multi-touch, screen protec­tor and can be opera­ted via touch screen, with an optio­nal pen, with gloves on and even in the rain.
The Tough­book FZ-T1 is desi­gned for use in full-shift opera­tion and offers a battery life of 12 hours with hot-swap battery repla­ce­ment function.
Two Model Options
The Pana­so­nic Tough­book FZ-T1 will be avail­able in two versi­ons: Only with WLAN or with WLAN and LTE network connec­tion for tele­phone func­tion and mobile access to the Internet.
Both vari­ants have a Qual­comm Snap­dra­gon quad-core proces­sor, 16 GB of memory and 2 GB of RAM. On the back is an 8 MP camera for docu­men­ta­tion purpo­ses inte­gra­ted. The device is equip­ped with the latest noise cancel­la­tion tech­no­logy. The opera­ting system is Android 8.1 Oreo preinstalled.
Barcode Scanners and Accessories
The FZ-T1 has a high quality strai­ght barcode scan­ner and one scan button on each side of the device. A pistol grip for the version with stan­dard barcode scan­ner is avail­able as an option on the market, a handle for the version with long range barcode scan­ner will be optio­nally avail­able from the begin­ning of 2019. The grips are ideal for users who need to perio­di­cally scan or remo­tely scan wareh­ouses and forklift operations.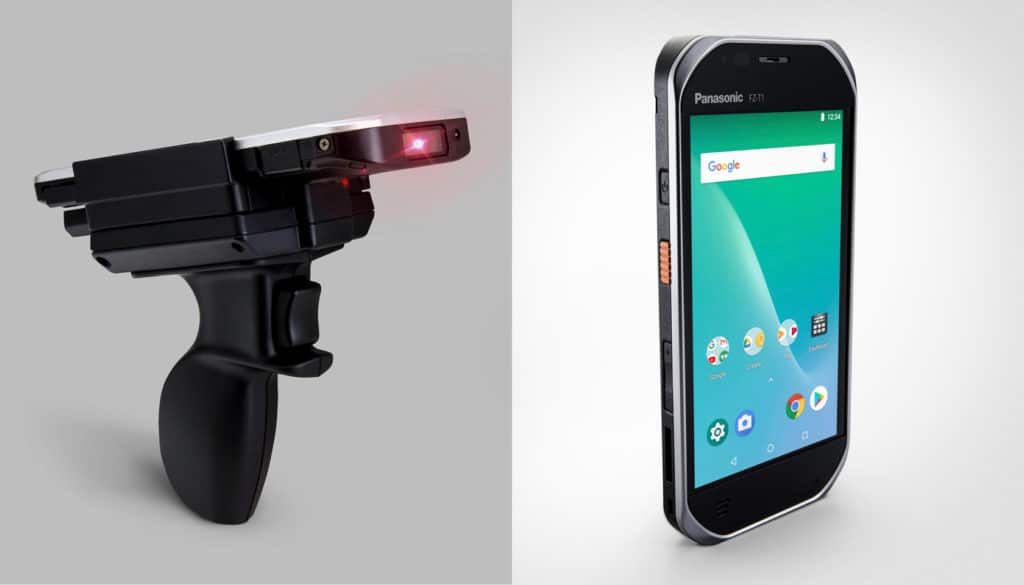 In addi­tion to the pistol grips for conve­ni­ent scan­ning, single and multi­ple char­gers, hols­ter straps, battery packs, passive stylus pens and screen protec­tors will be available.
Administration and Security
For easy manage­ment and high secu­rity, the device is compa­ti­ble with Pana­so­nic Compass (Complete Android Secu­rity and Services) 2.0. Pana­so­nic COMPASS provi­des busi­nes­ses with ever­ything they need to secu­rely deploy and manage their rugged Pana­so­nic Android devices. Pana­so­nic devices also include Google Mobile Services (GMS), a collec­tion of Google appli­ca­ti­ons and APIs that support cross-device functionality.
The Panasonic Toughbook FZ-T1 with Wi-Fi is available from August 2018 for a price of € 1,270 (plus VAT), the version with LTE from September 2018 from € 1,350.- (plus VAT) and comes with a three-year standard warranty.