RF-ID for Industrial Applications
One hand checks the other
A longtime customer uses RF-ID tags on test stands for the tightness of gloves. A tag attached to the device enables the secure and fast reading of the serial number. Also different essays are recognized by tag. Project development for this specific customer resulted in an expansion that is now available as a product for a variety of potential applications.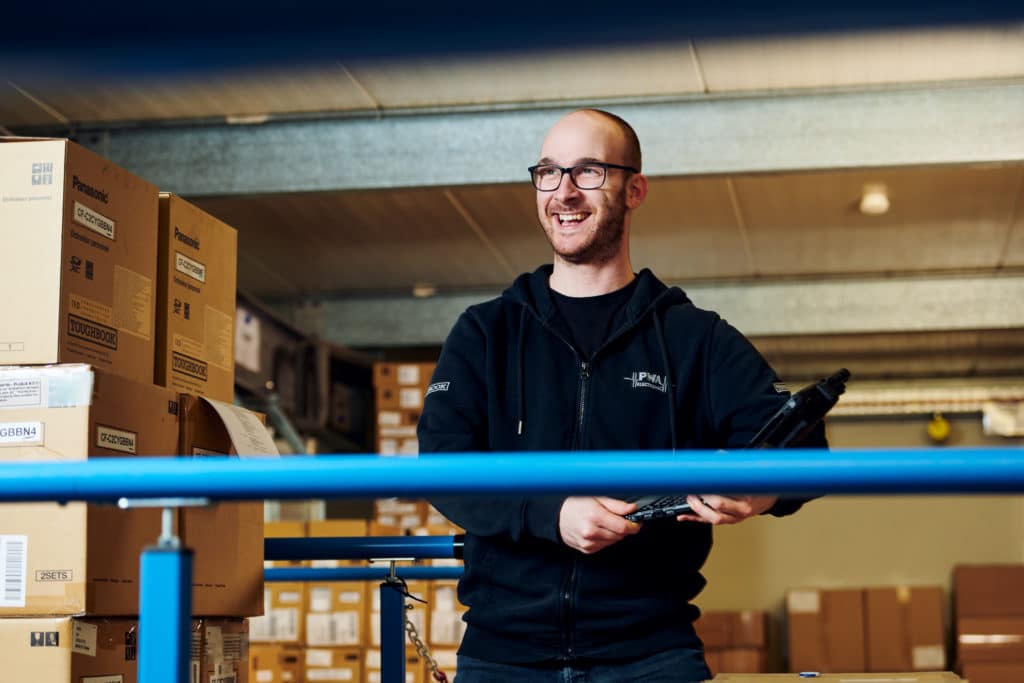 Felix Hein, team mana­ger deve­lo­p­ment, testing the RF-ID module
RF-ID is used for auto­ma­tic and non-contact iden­ti­fi­ca­tion and loca­liz­a­tion. The tags used are very robust and insen­si­tive to scratching, damage, dust. Even later re-play­ing is possi­ble without any problems. Compa­red to barcodes, they also work in larger scan angles. Thanks to their small size, they can be used almost anywhere.
Housing development by PWA
Our deve­lo­pers Felix Hein and Zoran Bogo­je­vic took care of the clean adap­t­ation to the device design. The connec­tion to the Pana­so­nic Tough­book FZ-G1 takes place via a USB-connec­tion inte­gra­ted into the housing. We paid parti­cu­lar atten­tion to ensu­ring the tight­ness and plea­sant opera­tion. The first genera­tion proved quite edgy. As we conti­nued to engage with our custo­mers, the PWA deve­lo­p­ment depart­ment made a noti­ce­able impact Impro­ve­ment – thanks to softer shapes and a plea­sant hand rest.
Since it fits perfectly that the exten­sion is also resistant to chemi­cals. Quality assurance also ensu­red that the mate­rial could be washed with disin­fec­tant without being damaged.
Rapid Prototyping und Kleinserien-Fertigung
We have expe­ri­ence with a variety of exten­si­ons for the most robust mobile devices. Through proto­type deve­lo­p­ment in-house and addi­tive manu­fac­tu­ring, meaning­ful imple­men­ta­tion is possi­ble even for small batches. Contact us – we look forward to hearing more about you and your project.